Central verification portal
Work smarter with verifiers. Any 3rd party organisation or inspector wishing to verify the certificates' authenticity and validity will do so from our reliable, secure and always accessible online verification portal.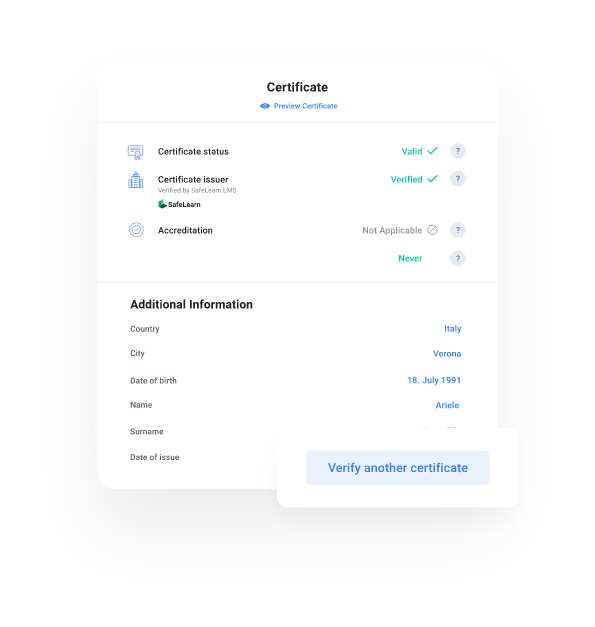 Fast & secure verification process
Verifiers simply scan the QR Code on the certificate or enter the certificate's Unique Tracking Number in the verification portal.
If such a record exists, information related the original certificate
is immediately displayed.
Certificate status
Verifiers confirm the validity and authenticity of the certificate by checking its status (Valid, Revoked or Expired), information about the issuer, recipient and a preview of the original certificate.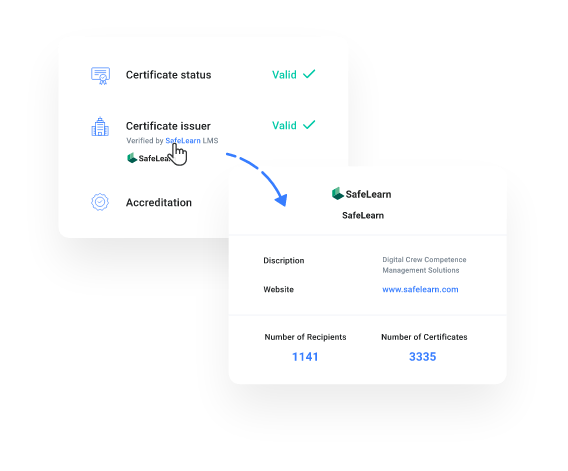 Ensure increased trust levels
We check the identity of each customer using myCert, including yours.
By this we allow verifiers to be confident that the issuer is who the certificate claims. A confirmation is displayed on the verification portal, together with a link to your issuer profile.
Preview the original certificate
As an additional measure to ensure authenticity and integrity, verifiers can access a preview of the original certificate you issued, thus confirming it has not been tampered-with.