Do you struggle with paper certificates?
Eliminate unnecessary costs
Issuing paper certificates entails high annual spend on paper, printing
and resources. Take the opportunity to avoid unnecessary costs,
and save valuable time by digitizing your issuing process.
Streamline complex procedures
Keep all your certificate and recipient data in a central digital database.
Easily access and retrieve information based on your exact needs.
Implement custom workflows that fit to your company processes
and reduce the overall effort and burden on your team.
Automate the authenticity verification
of your certificates
Avoid having to manually answer emails and calls to verify certificates on request. Allow third party verifiers to confirm the authenticity and validity
of your issued certificates digitally and instantly, via a secure online portal.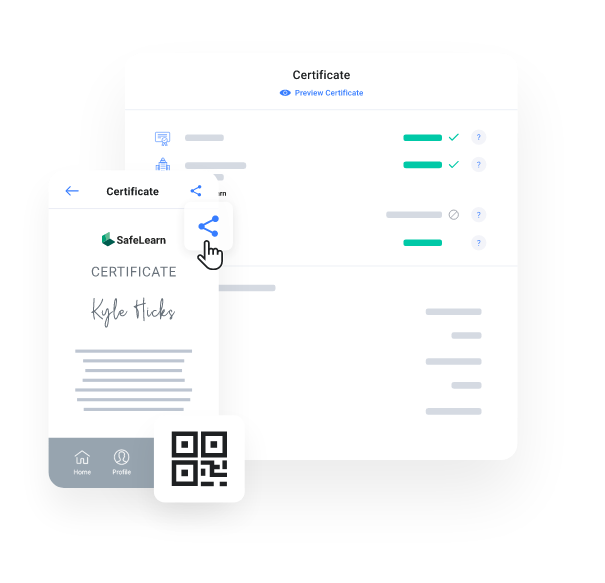 Be confident in the integrity of
every certificate you issue
We have strict measures in place to ensure the security of your data.
Unique Tracking Numbers, QR codes and eSignatures make certificates
tamper-evident, and confirm the source of issuance.